Batman Begins Grapnel Gun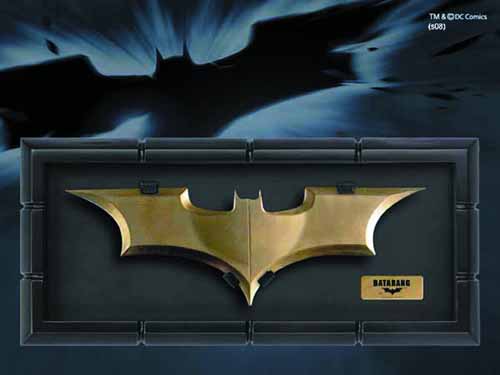 Batman Begins Batarang
Prop replicas - how I love you. Let me count the ways. 1) Batarang. 2) Grapnel Gun. Sigh. Love at first sight.
Previously, I had shared a Batarang prop from the Arkham City video game. While I think that one was actually cooler because Batman's hand holding it and the LED lights turned it into a central piece for any room, I think the more subdued framed Batarang presented here is a more subtle approach.
The Batarang measures nine inches long while the grapnel gun is 16 inches long! They don't come cheap but they'll look amazing on your wall!