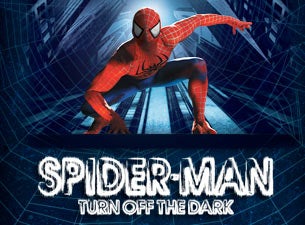 Odd tagline... wonder what that's all about.
I am PUMPED! Spider-Man: Turn Out the Dark FINALLY opened on Broadway recently! YES!
As you can tell, I've waiting for this event for some time. I will DEFINITELY be attending to see this thing in the near future. Count on it! I was beginning to think that this production would never get off the ground, but there it is - flying high! AND to good reviews! Despite a rocky start, this show is worth admission according to a large majority of critics!
Bus trip to NYC anyone?