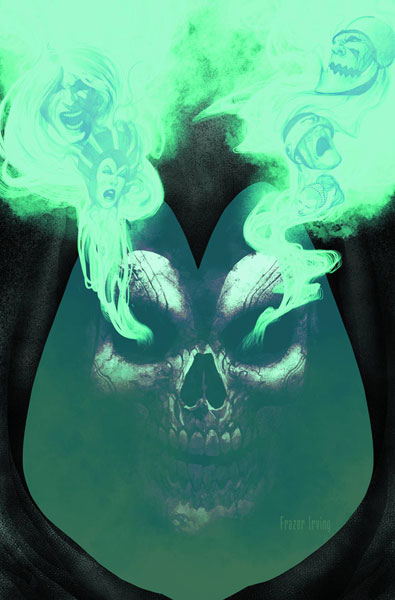 You know, Eternia, the land that is the setting for He-Man from the Masters of Universe, doesn't strike me as having much of a continuity. I mean, it's name - Eternia - strongly indicates to me that this is a timeless place. He-Man and Skeletor are locked in an endless battle of good vs evil.
But that's apparently changing, thanks to DC's new one-shot, Masters of the Universe: The Origin of Skeletor #1. How did Skeletor become an evil tyrant and a powerful magician? I'm guessing we'll get our answers finally in this issue!
By the way, what a awesome cover!